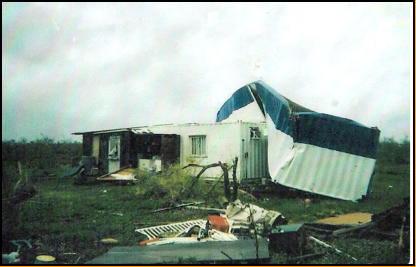 KWIKSPACE MODULAR
KwikSPACE Modular ISO units are built to meet windspeeds of up to 170 mph. We provide free design consultation and assistance. Our units are approved by GSA and meet the Local and National Building Standards. Federal codes such as IBC, WEC, UMC, UPC, and ADA are automatically built into our pricing.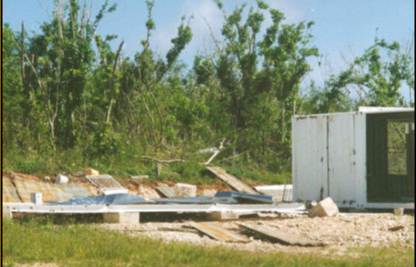 OUR MODULAR ISO UNITS
Our Modular ISO units are freshly cleaned and painted with everything you need to be productive and comfortable. Features include tiled ceilings, floors, concrete board walls, fluorescent lighting, power sockets, telephone ports, internet-ready wiring, smoke alarms, vents, split-type air conditioning, and plumbing.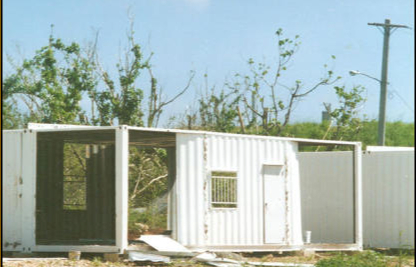 OUR MODULAR ISO UNITS
KwikSPACE Modular ISO units are certified and typhoon proven. After a typhoon, our KwikSPACE units are unmoved and undamaged, in contrast to our competitor's pre-fabricated panel systems. The photo below shows the aftermath of Typhoon Pongsona in 2002 in which our competitor's unit collapsed and wrapped around the KwikSPACE unit.
COVERED BY VARIOUS U.S. PATENTS MODULAR ISO CERTIFICATION