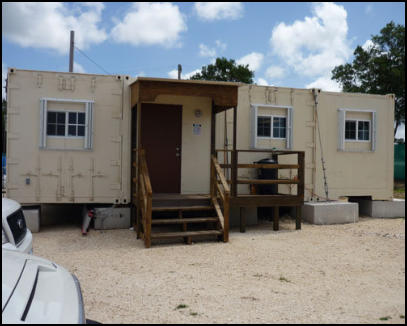 We are a HUBZone Certified (Cert. No. 24730), Disadvantaged Small Business that can supply you with your modular site office needs. Our patented units have been approved by the Safety Officers at all bases on Guam.
In addition our units meet all the EMS3851-1 and UFGS-01-50 requirements and have been Certified to meet both the Seismic Design and Typhoon Wind Load requirements for Guam.
Our Modular Units are designed to meet the 2009 International Building Code and American Society of Civil Engineers Standard Minimum Design Loads for Buildings and Other Structures. The units will meet Seismic Design Category D criteria and a wind velocity of 170MPH.
Modular ISO Offices Dimensions
8′ x 20′
16′ x 20′
8′ x 40'/45′
16′ x 40'/45′